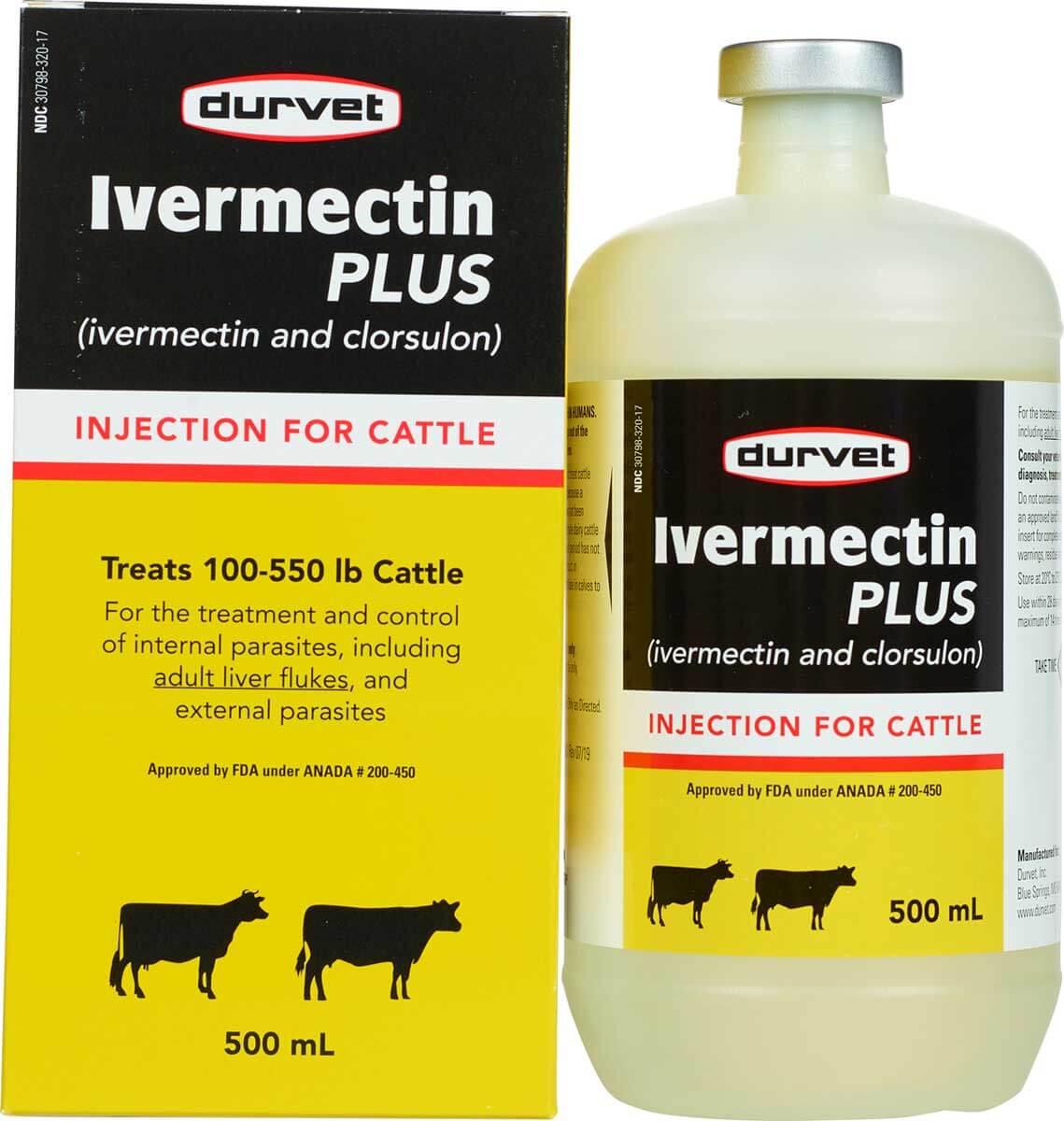 𝗗𝗲𝘀𝗰𝗿𝗶𝗽𝘁𝗶𝗼𝗻
Ivermectin belongs to the group of avermectins and acts against roundworms and parasites. It is an injectable parasiticide used for cattle and swine.  One low-volume dose effectively treats and controls the following internal and external parasites that may impair the health of cattle and swine: gastrointestinal roundworms (including inhibited Ostertagia ostertagi in cattle), lungworms, grubs, sucking lice, and mange mites of cattle; and gastrointestinal roundworms, lungworms,  lice, and mange mites in swine.
Mode of action
Ivermectin is a member of the macrocyclic lactone class of endectocides which have a unique mode of action. Compounds of the class bind selectively and with high affinity to glutamate-gated chloride ion channels which occur in invertebrate nerve and muscle cells. This leads to an increase in the permeability of the cell membrane to chloride ions with hyperpolarization of the nerve or muscle cell, resulting in paralysis and death of the parasite. Compounds of this class may also interact with other ligand-gated chloride channels, such as those gated by the neurotransmitter gamma-aminobutyric acid (GABA).
The margin of safety for compounds of this class is attributable to the fact that mammals do not have glutamate-gated chloride channels, the macrocyclic lactones have a low affinity for other mammalian ligand-gated chloride channels and they do not readily cross the blood-brain barrier.
Indications
Treatment of gastrointestinal roundworms and lungworm infections
lice, psoriasis, and scabies in calves, cattle, goats, sheep, and swine.
Contraindications
𝗦𝗶𝗱𝗲 𝗲𝗳𝗳𝗲𝗰𝘁𝘀
When ivermectin comes in contact with soil, it readily and tightly binds to the soil and becomes inactive over time.
Free ivermectin may adversely affect fish and some water-borne organisms on which they feed.
𝗗𝗼𝘀𝗮𝗴𝗲
For subcutaneous administration.
Calves, cattle, goats, and sheep: 1 ml per 50 kg body weight.
Swine: 1 ml per 33 kg body weight.
𝗪𝗶𝘁𝗵𝗱𝗿𝗮𝘄𝗮𝗹 𝘁𝗶𝗺𝗲𝘀
For meat
Calves, cattle, goats, and sheep: 28 days.